This tutorial will show you how to check if a folder exists and create the folder with VBA MkDir if it doesn't exist. It's important that you check to see if the folder exists before calling the VBA MkDir statement. If you attempt to use it to create a folder that already exists, you'll be greeted with a "Run-time error 75: Path/File access error."
The macros in this tutorial will show you how to prevent this error by checking if the folder exists first.
MkDir is short for "Make Directory" and it does exactly that. If you're familiar with Unix or Linux, or even with the Windows command prompt, you may already know about similar MkDir functions. The VBA MkDir statement behaves in much the same way.
---
Did you find this helpful?
Please support wellsr.com by purchasing an add-in below. Your support helps me continue to post VBA tutorials like this one.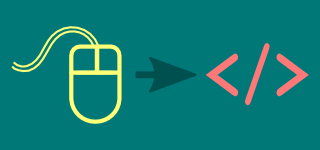 $15
Record your mouse clicks and cursor movements and convert them directly into VBA macros so you can automate your mouse.
$50
Import hundreds of macro examples from wellsr.com without ever leaving Excel and organize your personal macro library with this best-selling add-in.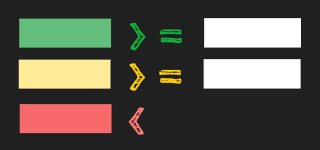 $50
Build stunning dashboards by dynamically controlling your shapes with this add-in that enables conditional formatting for shapes.
---
Use VBA MkDir to Create a Folder
Sub

 

CreateFolder

(

sFolder

 

As

 

String

)




'Check if a folder exists, and if it doesn't, create folder with VBA MkDir


    

If

 

Len

(

Dir

(

sFolder

,

 

vbDirectory

))

 

=

 

0

 

Then


        

MkDir

 

sFolder


    

End

 

If




End

 

Sub
---
Calling CreateFolder
All you have to do is pass this subroutine a string storing the directory you want to create, just like in this demo:
Sub

 

Demo

()




CreateFolder

 

(

"C:\MySampleFolder"

)




End

 

Sub
The CreateFolder macro uses the Dir function with the vbDirectory argument to check to see if the folder already exists. If you're a long-time follower of the VBA Tutorials Blog, you may be familiar with the VBA Dir function - I've written about it before to show you how to check if a file exists.
If Dir can't find the directory, it creates it from scratch using MkDir. If the folder already exists, the macro does nothing. No more run-time error!
I like creating subfolders in the directory where my workbook is saved so I can store text files or PDFs I automatically create based on my data. What kind of uses do you have for creating folders using VBA? Let me know in the comments section!
---
Fortunately, you don't have to memorize how to check if a folder exists. Just install the wellsrPRO Excel Add-in and you'll be able to automatically import the macros in this tutorial directly into your VBA editor without ever leaving Excel!
If you want to make yourself look even better at Excel, check out my Excel VBA Store. The Excel VBA Store has the latest add-ins, online courses, books, and software to boost your VBA skills and automate Excel.
I hope you'll share this article with your friends on Facebook, Twitter, and Google+.
Check out more VBA Tutorials
About Ryan Wells
---